What is blood pressure?
When your heart beats, it pumps blood round your body to give it the energy and oxygen it needs.
As the blood moves, it pushes against the sides of the blood vessels. § The strength of this pushing is your blood pressure.
If your blood pressure is too high, it puts extra strain on your arteries (and your heart) and this may lead to heart attacks and strokes.
SHORT DEFINATION:
1)Blood pressure is a measure of the force that your heart uses to pump blood around your body.
2)millimeters of mercury" (mmHg) to measure the BLODD PRESSURE.
3)1000Pa Is about 7mmHg.

What Blood Pressure Numbers Mean
Blood pressure is measured using two numbers.
The first number, called systolic blood pressure
Measures the pressure in your blood vessels when your heart beats.
The second number, called diastolic blood pressure
Measures the pressure in your blood vessels when your heart rests between beats.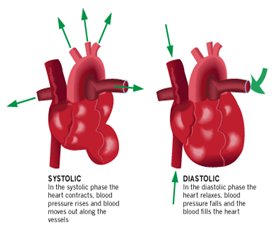 ADDITIONAL INFORMATION
Blood Pressure Levels
Normal



systolic: less than 120 mmHg
diastolic: less than 80mmHg
At risk (prehypertension)
systolic: 120–139 mmHg
diastolic: 80–89 mmHg

High
systolic: 140 mmHg or higher
diastolic: 90 mmHg or higher
HOW TO MEASURE BP

THERE ARE 2 WAYS TO MEASURE BP
INVASIVE BP AND
NON INVASIVE BP
Invasive blood pressure monitoring: Invasive (intra-arterial) blood pressure(IBP) monitoring is a commonly used technique in the Intensive Care Unit (ICU) and is also often used in the operating theatre.
This technique involves direct measurement of arterial pressure by inserting a cannula needle in a suitable artery.
This measurement give accurate beat-to-beat information.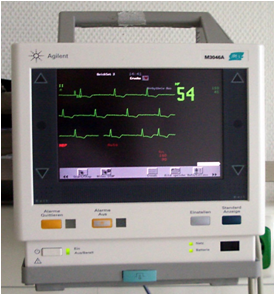 IN NON INVASIVE METHOD
FOLLOWING METHODS ARE INCLUDED
1)PALPATORY
2)AUSCULTATORY
3)OSCILLOMETRY
Palpatory method – Inflate the cuff rapidly to 70 mmHg, and increase by 10 mm Hg increments while palpating the radial pulse.
Note the level of pressure at which the pulse disappears and subsequently reappears during deflation will be systolic blood pressure.

Auscultatory method is a method in which bp is measured using sphygmomanometer.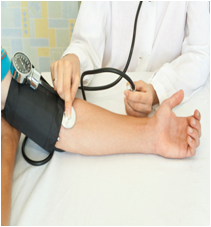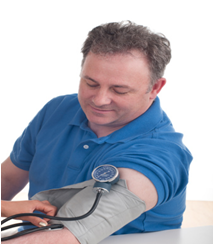 Initially the cuff is inflated to a level higher than the systolic pressure.
Thus the artery is completely compressed, there is no blood flow, and no sounds are heard.
The cuff pressure is slowly decreased.
At systolic level tapping sound is heard
When dysystolic pressure reaches tapping sound disappears.
Sounds heard in measuring bp are called Korotkoff
Korotkoff sounds are blood flow sounds that healthcare providers observe while taking blood pressure with a sphygmomanometer over the brachial artery in the antecubital fossa.
Oscillometric method
The oscillometric method of measuring blood pressure with an automated cuff
Oscillatory devices produce a digital readout and work on the principle that blood flowing through an artery between systolic and diastolic pressures causes vibrations in the arterial wall
Changes in BP:
Blood pressure changes all the time: decreases (sleep ,rest)
Increases(exercise, sports, stress, anxiety)
Normal changing in bp is a vital part of healthy cardiovascular system.
Factors affecting bp: •obesity; •diabetes; • stress;
insufficient intake of potassium, calcium, and magnesium; lack of physical activity; and chronic alcohol consumption.
(Visited 207 times, 1 visits today)